Bug
The Bug
Flying with an elytra and colliding with floating flowing water sometimes doesn't reset fall damage.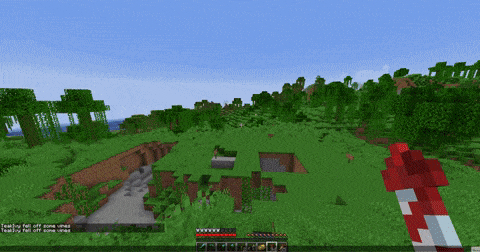 To Reproduce
Create a creative world with a large enough vertical hole.
Place some signs a few blocks above the bottom of the hole, as shown in the attached video.
Place water above the signs.
Switch to survival mode.
Give yourself elytra and fireworks and fly down the hole at high speeds.
Observed Result
Eventually you will die of fall damage.
Expected Result
Water would reset the fall damage.