Type: Bug

Affects Version/s:

21w03a

Environment:

Windows 10 1909; using bundled JRE (Oracle's website seems to have been having issues for a long time now! Unable to download JRE from them)
With the 'Server Address' textbox selected in the 'Add Server' screen of the main menu, if you then click the 'Server Name' textbox, the 'Server Address' field doesn't lose focus (the border and blinking caret remain). 
Obviously this is nothing serious, they still function fine, butit's a bug nonetheless.
A screencap of the behaviour in action: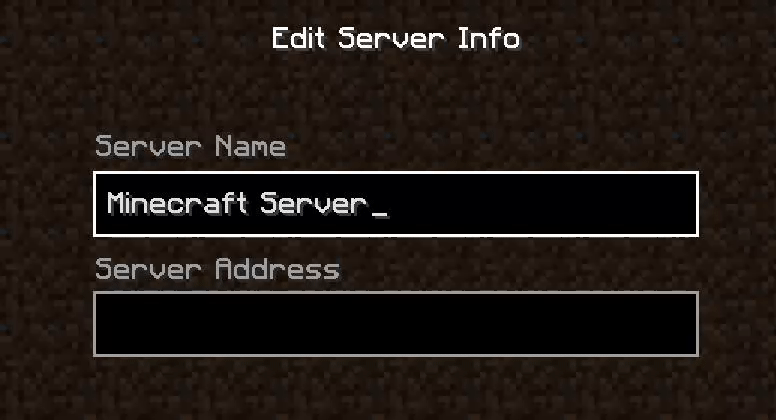 duplicates

MC-147605 Text cursors can exist in multiple fields